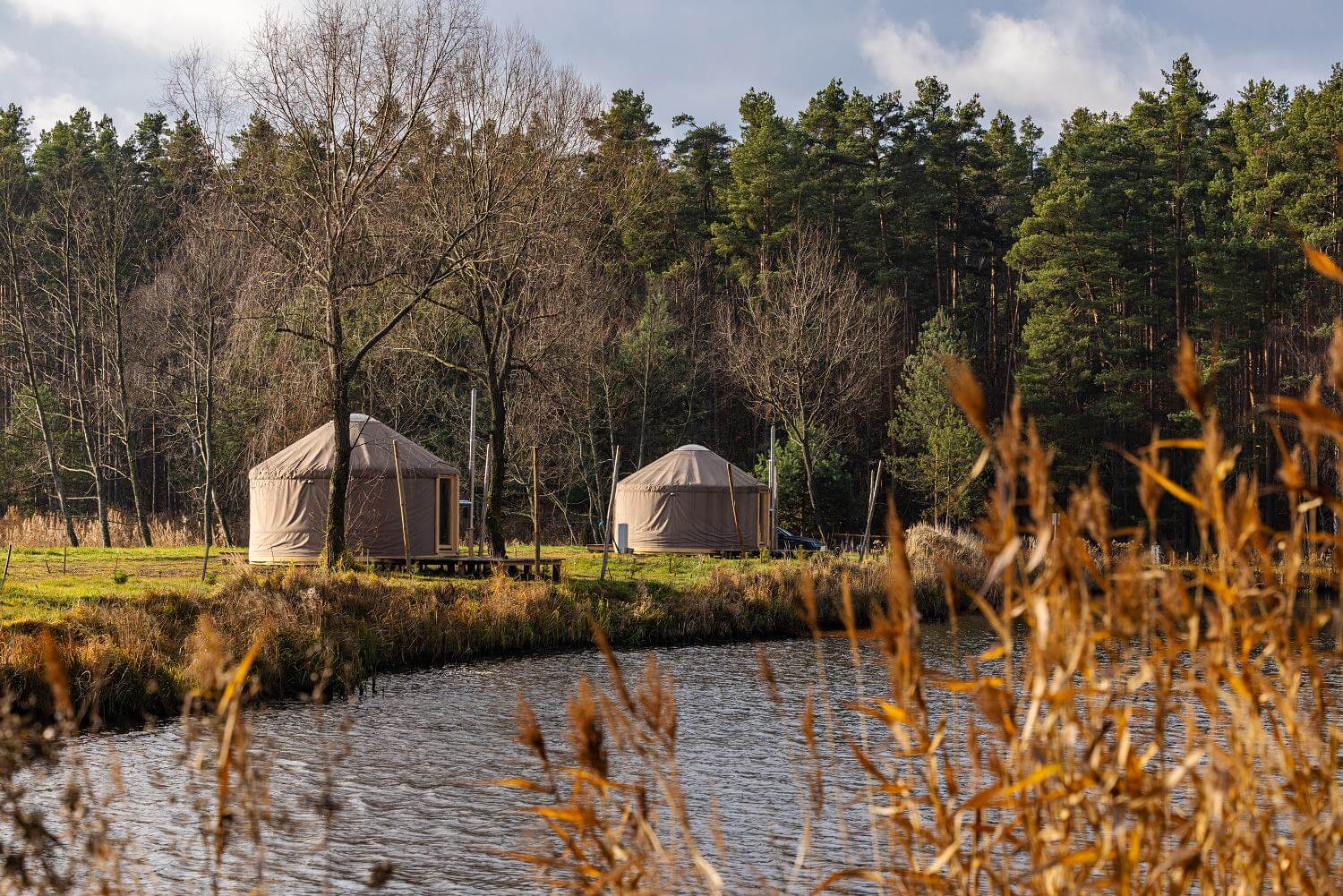 Glamping, luxurious leisure in nature
We respond to the needs of expanding touristic trends, thats why we create natural places with luxurious character – glamping.
We are leading manufacturer in Poland
As the only producer of luxurious yurts in Poland we offer project and execution of ecological, comfortable and long lasting yurts that can successfully host your guest at any season of the year. Glamping is a solution for those who keep up with trends from Western Europe and USA but at the same time care about natural environment and for comfort and convenience of their guests.
Yurts are unrivalled for many different reasons  – round and spacious, built with precision in all the details, with beautiful wood craftsmanship, center ring with skylight window (through which guest are watching stars) and a real live fire stove create a fairytale environment for every form of relaxation but also the most economic solution for creating a luxury agritourism or unique hotel.
Glamping combines glamour with camping
This trend is an answer for people who are aware of the ecological solutions and all the goodness coming from living with nature, but don't want to abandon civilization amenities. It seems as a good solution, for sure the one that can give you an ultimate relaxation. Glampings are hold away from the cities noises. Thanks to its special energy yurts are becoming bedrooms, yoga, fitness or massage centers, common playgrounds, cafes, saunas, and even swimming pools. Yurt guests are starting to like close contact with nature and unusual houses so much that they want to turn holiday memories into long life experience with glamping relaxation and come back to the resorts.
We can help you create a place from your dreams!
Want to create unique business based on glamping? We will help you to make your dreams happen!
Please take a look at our detailed offer and we're looking forward to hearing from you!